127 Carrington Avenue, Woonsocket, RI and 71 Central Street, Manville, RI
Liturgical Music Selection
Entrance Hymns
All Creatures of Our God and King Alleluia! Sing to Jesus
Alleluia! The Strife Is O'er (Easter Season) Amazing Grace
Be Not Afraid Christ Be Beside Me (Breastplate of St. Patrick)
Come, O Long Expected Jesus (Advent Season) Eternal Lord Of Love (Lenten Season)
Faith Of Our Fathers Here I am, Lord
I Heard The Voice O Jesus Say Jesus Christ Is Risen Today (Easter Season)
Lift High The Cross Lord Of The Living
Morning Has Broken O Come, O Come, Emmanuel (Advent Season)
O Come, Divine Messiah (Advent Season) O God Our Help In Ages Past
To Jesus Christ Our Sovereign King Unto Us A Child is Born (Christmas Season)
Responsorial Psalms
My shepherd is the Lord, nothing indeed shall I want.
Shepherd me, O God, beyond my wants, beyond my needs, from death into life.
To you, 0 Lord, I lift up, I lift up my soul, my God.
The Lord is my light and my salvation, of whom should I be afraid, of whom should I be afraid.
Lord, let your mercy be on us, as we place our trust in you.
The Lord hears the cry of the poor. Blessed be the Lord.
Be merciful, O Lord, for we have sinned; be merciful, O Lord, for we have sinned.
My soul is thirsting for you, O Lord, thirsting for you my God.
Be with me Lord when I am in trouble, be with me Lord, I pray.
And he will raise you up on eagle's wings, bear you on the breath of dawn, make you to shine like the sun, and hold you in the palm of his hand.
The Lord is kind and merciful, the Lord is kind and merciful.
Like a child rests in its mother's arms, so will I rest in you.
My soul is longing for your peace, near to you my God.
Preparation Hymns
Abide With Me Ave Maria (Schubert)
Creator of the Stars of Night (Advent Season) Day is Done
Daylight Fades Eternal Lord of Love (Lenten Season)
Gentle Women I Call You To My Father's House
It Came Upon the Midnight Clear (Christmas Season) Jerusalem, My Happy Home
Lady of Knock Lord of All Hopefulness
La, How a Rose E'er Blooming (Christmas Season) Now the Green Blade Rises (Easter Season)
On Jordan's Bank (Advent Season) Precious Lord, Take My Hand
Remember Your Love (Lenten Season) Softly and Tenderly
The King of Love My Shepherd Is There is a Balm in Gilead
Communion Hymns
Be Not Afraid Eat This Bread
Gift of Finest Wheat Here I Am, Lord
I Am the Bread of Life I Received the Living God
Jesu Joy of Our Desiring Let the Hungry Come to Me
Let There Be Peace On Earth Nativity Carol (Christmas Season)
O Lord I Am Not Worthy One Bread, One Body
Panis Angelicus Prayer of St. Francis
Unless a Grain of Wheat What Child is This (Christmas Season)
We Remember How You Loved Us Yaweh, I Know You Are Near
You Are Mine
Song of Farewell
Come to His/Her Aid Keep In Mind
O Lord, You Died That All Might Live (Navy Hymn) Saints of God, Come to His/Her Aid
Song of Farwell (May the choirs of angels come to greet you.) Jesus, Remember Me
Recessional Hymns
All I Ask of You Amazing Grace
America the Beautif ul Celtic Song of Farwell (Londonderry)
For All the Saints Holy God We Praise Thy Name
How Great Thou Art I Know That My Redeemer
Sing With All the Saints in Glory (Ode to Joy) Lives Irish Blessing
Mine Eyes Have Seen the Glory Now Thank We All Our God
On Eagle's Wings In Paradisum
The King Shall Come When Morning Dawns (Advent Season) Ye Watchers and Ye Holy Ones
If you don't see a music selection you prefer, please ask us about a selection.
If you have any questions, contact us at 401-762-1825, or E-Mail Us Here
---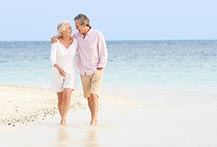 Pre-Planning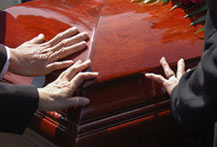 Burials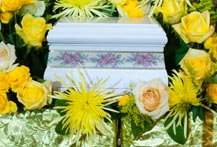 Cremations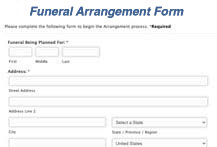 Arrange Now
---

Copyright ©2021 - Menard-Lacouture Funeral Homes & Cremation Service, Woonsocket and Manville, RI
Phone:
401-762-1825